About
WHY YOU NEED SEO CONTENT STRATEGY TAILORED FOR YOU
Every niche is different, and no "one fit all" strategy exists. Still, there are methods proven to work that can be customized according to a niche and a website. By utilizing these SEO practices, you can score some quick wins in ranking. That is just a start. As we move forward and you become more considerable niche authority online, you will see traffic and leads growth.
Process
My Work Process
STEP 1
INITIAL CONSULTATION (FREE)
Let's kick things off with a conversation. In this session, we'll sit down (virtually) to delve deep into your background. I'm keen to understand not just the surface details, but the nuances of your business, its history, and where you envision it going. By grasping your objectives and aspirations, I can tailor my approach to align perfectly with your goals. This foundational understanding ensures we're on the same page from the get-go.
STEP 2
COMPATIBILITY CHECK
Before we embark on this journey together, it's essential we're a good fit. To give you a taste of what I bring to the table, I'll conduct a complimentary SEO audit for your website. This will not only highlight areas of improvement but will also come with actionable suggestions and a transparent pricing structure. Once you've had a chance to review, you can determine our next steps. It's all about ensuring we're aligned and ready to collaborate effectively.
STEP 3
CRAFTING THE ROADMAP
If we decide to proceed with the SEO content strategy, the real work begins. Within a few weeks, I'll present you with a comprehensive site audit that delves into every nook and cranny of your website's current SEO status. But that's not all. Alongside the audit, I'll provide a detailed content plan. This will encompass targeted keywords, organized into clusters, paired with compelling post headlines and outlines. To tie it all together, I'll also outline an interlinking strategy to ensure seamless navigation and optimal SEO benefits. This step is all about setting a clear roadmap for success.
STEP 4
CONTENT DESIGN & IMPLEMENTATION
Crafting and publishing content is a crucial step in our strategy. I'm here to ensure that this process is executed flawlessly. If you choose to collaborate with external writers, please note that while they can contribute, I can't guarantee the same results as when I handle the content creation. However, if you decide to let me take the reins on writing and publishing, you can expect meticulously crafted articles, enriched with relevant images, and strategically interlinked for optimal web performance. Your role? Simply watch as your website transforms with high-quality content
STEP 5
PROGRESS EVALUATION
While no one can guarantee a #1 ranking, it's crucial to regularly assess our efforts to ensure the best possible results. I'll track our progress, pinpointing what's effective and areas that might benefit from adjustments. Through consistent analysis, I'll fine-tune our strategy, aiming to get the most out of our SEO endeavors.
Services
My Specializations
SEO Audits
Unearth the hidden potential in your site. Through a meticulous audit, I'll spotlight areas for growth and pave the way for SEO success.
On-page SEO
Elevate each page to its prime. Together, we'll optimize your content and meta elements, making every page a beacon for targeted traffic.
Technical SEO
Delve beneath the surface for seamless website functionality. I'll tackle the nuts and bolts, ensuring search engines and users navigate with ease.
Local SEO
Place your brand on the local map. I'll refine your online presence to resonate with the local audience, ensuring you're their first pick.
E-commerce SEO
Boost your online store's visibility. Through tailored strategies, I'll position your products right where your potential buyers are searching.
SEO Training and Consultation
Empower yourself with SEO know-how. I'll guide and train you, ensuring you're equipped to navigate the evolving landscape of search.
my skills
My Advantages
91%
WordPress
93%
Ahrefs
85%
Semrush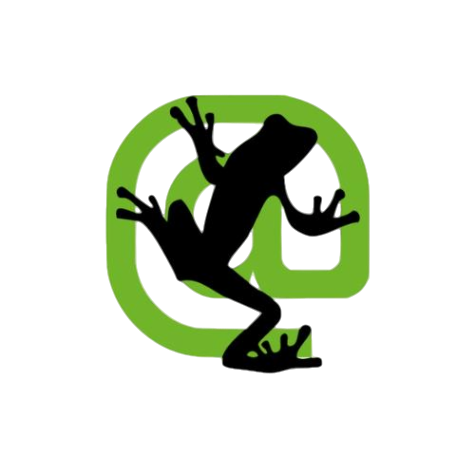 81%
Screaming Frog
portfolio
Featured Projects
testimonial
Trusted by Hundered Clients
I have nothing but AMAZING things to say about Denis - this man helped me so much with my website and business. We ended up on page 1 of google for our niche and traffic has surpassed our expectations and goals compared to the time frame projected. I really needed some SEO expertise, content writing, keyword research, etc and I couldn't be happier to have worked and to continue working with Denis especially on some exciting future projects.
Toronto Clubs
Great communications, we had an almost an hour conversation before me placing an order, he explained everything detailed how the seo blog posts is working . looking forward to work with him in future. Great Gig worth every penny if you are trying to optimize your seo perfomance!
Experia Moving
Dennis really knows his stuff when it comes to SEO. I was pretty lost with my website at first, but he stepped in and made things click. It's been great seeing more people find my site, and the better search rankings are a bonus. He's not just professional; he's also approachable and easy to work with. Big thanks to Dennis for giving my website the boost it needed!
Jacks Pets
work with 100+ Clients worldwide
contact
Let's Work Together!
denis@seo-articles.net
* Marked fields are required to fill.